Country Coordinators' Message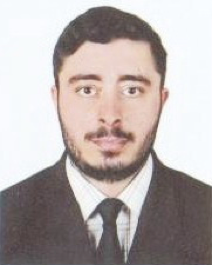 Habibullah Niazi
Associate ProfessorEconomics Faculty, Kabul University
The main objective of joining or creating regional integration organizations are to accelerate trade relation, economic cooperation, and to rich economic and social welfare for member countries. Since decade Afghanistan also tried to get part in some regional organizations, which will help Afghanistan to freely have trade between neighbor countries, rich high GDP growth, find suitable markets for domestic products and increase government income through transit tariff. With look to trade statistical data Afghanistan mostly have import and export relation to India, Pakistan, Iran, Tajikistan, Turkmenistan and etc. with joining regional integration such as SAARC, WTO, ECO, CAREC and etc. For spreading the culture of regional cooperation among nations it is important to transfer the idea of Regional economic Cooperation among student of economics in each country. SAESM is good way rich this goal, and increase regional economic cooperation among countries. Today SAESM is a prestigious academic event in South Asia, eagerly awaited by students from different colleges and universities. It is a celebration of intellectual knowledge sharing amongst South Asia's budding economists to engage in understanding of issues which act as barriers to making South Asia an integrated region of the world despite shared history, institutions, culture and language. The history of the SAESM in Afghanistan belongs to the December of 2013, when a group of twelve delegates consist of two lecturers and ten students participated at the 10th SAESM's Annual Conference in LUMS University of Lahore – Pakistan, following the 11th SAESM (2nd participation of Afghanistan) at Thimphu – Bhutan. The 12th SAESM Annual Conference (3rd participation of Afghanistan) has been held in Colombo – Sri Lanka, which was a great SAESM for Afghanistan too, and as this Afghanistan participated in Nepal last year, and this will participate in Bangladesh too. Participation of 10 students each year in South Asian Economic Students Meet from Afghanistan is valuable achievement for Economic Faculty of Kabul University. After returning of Students from SAESM conference, participated students share their idea with their other classmates and colleagues. This will help student to know the importance of Reginal Economic Cooperation and among region countries. Economists believe today the one of the best way for the flourishing and fostering the economic development is through building networks, extending regional and economic cooperation, particularly for the landlocked developing countries such as Afghanistan. SAESM (South Asian Economics Student Meet) as a regional conference is exactly aim at the extending cooperation among the region countries, through sharing ideas, knowledge, thoughts to building mutual understanding. Moreover, SAESM plays an important role for regional cooperation among South Asian region. Finally I can say that SAESM is a good opportunity which help student to know the importance to Regional economic cooperation and take in mind the idea of one south Asia.
---
Student Team Leader's Massege
South Asian Economics Students Meet (SAESM) was initiated by India with the aim to integrate the region more than ever before by gathering students, professors, and community workers each year in a South Asian country; the program covers core issues of the region and creates a platform for discussion and competition between economics' students from different countries in the region. Afghanistan has been an active member and participant of the SAESM since its inauguration, and as an Afghan delegate, I would like to state that SAESM has been beyond an annual gathering for us. SAESM is one of the golden opportunities to introduce true Afghan values and faces to the world and to the region. We, Afghan delegates, have the chance to exhibit our cultural and social values each year and let the region know that we do exist, and depict our cultural and social potentials, which are really important for regional cooperation in South Asia. Each year, we build a very strong social and cultural network with other fellows in the region and maintain it through social media. Thanks to SAESM, which gives us this opportunity to know each other in order to become one, united South Asia. The biggest philosophy behind SAESM is a united South Asia, where everybody is a South Asian and not a citizen of another country. SAESM changes us to an international citizen, who not only thinks of his/her own country's problems but also about the region and the world's problems. At the end of the day, every single participant thinks as a member of South Asia, our nice home. Finally, we are eagerly looking forward to participating in 14th SAESM in Bangladesh that will take another big step toward regional cooperation and one South Asia. We want to earn the honor of hosting SAESM in Afghanistan, heart of the Asia. This would be a great opportunity to prove our ambitious and desire for one, united South Asia.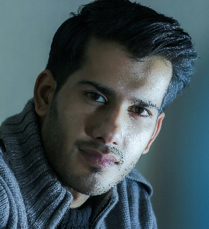 Ebadul Rahman Hashemi
---
Past SAESM Participants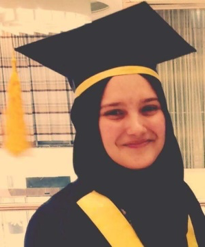 Bibiruqia Sayeq
SAESM is an unforgettable experience as an undergraduate student. This program was a beneficial kick-starter for me to think about how to apply my educational background of economics into practice. For instance, Afghanistan, a member of the South Asian community, could benefit from this experience and positively affect economies of other South Asian countries. This convention not only increases the student's knowledge but also positively influences relationships between neighboring countries by connecting Economists among those countries and prepares a platform for them to think not as an individual country but as a whole South Asian community.