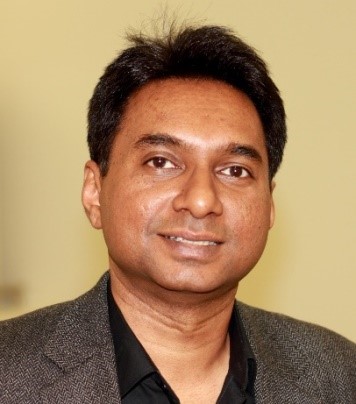 Dr. Selim Raihan
Executive Director, SANEM
Professor of Economics, University of Dhaka, Bangladesh
On behalf of South Asian Network on Economic Modeling (SANEM), it gives me immense pleasure to welcome all to the 14th South Asian Economics Students' Meet (SAESM). The theme of this year's SAESM is 'Sustaining South Asia', which is in line with the core message of the Sustainable Development Goals (SDGs).
Though SDGs have the promise of bringing some very changes in the lives of millions of people in South Asia, given the very wide coverage of SDGs and the weak performances of the South Asian countries under the Millennium Development Goal (MDG) period, South Asian countries are yet to be on the right track to attain most of the goals under the SDGs. Therefore, efforts need to be something extraordinary and a strong political commitment is needed for negotiating with the challenges to implementing the SDGs. Generating political capital for SDGs, both at the country and global levels will remain to be the most critical task over the next one and half decades.
South Asian countries need to have a deeper regional integration too in achieving the SDGs. There is convincing evidence that deeper regional integration is needed for generating and sustaining economic growth in the South Asian countries. Regional integration has to be a critical factor in the growth processes of these countries. This is required for larger employment creation and alleviation of poverty in a region which has the highest number and density of poor people. This suggests that for the promotion of inclusive growth in the region, regional integration can be an effective instrument. Ensuring food security is a challenging issue, and intra-regional trade in agricultural and food products will be immensely useful. Deeper regional integration through trade facilitation will increase the competitiveness of these countries, which will help better participation of these countries in the global trade. Promotion of regional supply chain will be helpful in developing dynamic comparative advantages of these countries. Finally, the peace dividend, through intra-country stable political relations, could be immensely high.
Therefore, the vision for an integrated South Asia is consistent with the vision for 'Sustaining South Asia'. To materialize this vision, South Asian countries should build on past experiences, critically evaluate the effectiveness of the existing regional integration regime, and take bold measures. This will, no doubt, require pro-active and visible leadership from the youths of South Asia.
Over the years, SAESM has become the 'symbol' of an 'Integrated South Asia'. This is the unique platform where young aspiring economists from South Asia meet, interact, and exchange ideas with each other. These young combatants of SAESM need to carry forward this year's mantra of SAESM, 'Sustaining South Asia', in all spheres of their lives.
I wish 14th SAESM a great success!
---
The Economics students of today are the leaders of tomorrow. While they now make progress on their technical papers – testing their ability to harness new methodological approaches and gain new insights from data – eventually they will be running government programs, advising private investors, teaching new generations, and shaping public opinion. Gatherings such as South Asia Economic Students Meet provide a great opportunity for young, vibrant cohorts from across the region to know each other, learn from each other, think together, and build solid networks. Over the years I have been impressed by the enthusiasm, the energy, and the camaraderie triggered by these events. And over time, I have kept bumping into participants of previous SAESM events in conferences, workshops, and public events. I have no doubt that SAESM contributes to creating shared views on economic issues, and to building trust across borders. Of all the people-to-people initiatives under way in South Asia, I believe this is the one with the greater promise to build a tight regional community of thinkers and doers.
Dr. Martin Rama
Chief Economist
South Asia, The World Bank
---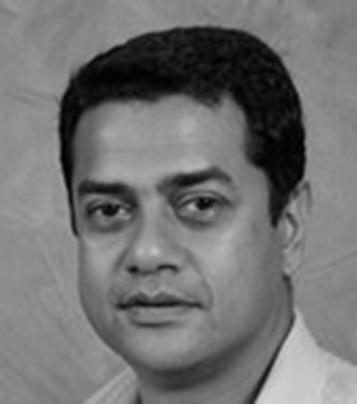 Dr. Sagar Prasai
Country Representative, The Asia Foundation, India
We live in an age of interdependencies and, from a public policy angle, understanding global economic interdependencies has become far more valuable than obtaining the knowledge of economic behaviors within national boundaries. South Asia is often labelled the least integrated regional bloc, which is both a good and bad thing. Bad, of course, because it is an openly visible growth constraint for South Asia and good, indeed, because future sources of growth are preserved for all to see. It is only a matter of time before internal political and economic compulsions will force South Asian economies to look for sources of growth within the neighborhood rather than outside of it. Events such as South Asian Economic Students Meet (SAESM) are a useful contribution to speeding up the process of South Asian economic integration.
The Asia Foundation is pleased to support SAESM for a second year. The organizers of the 2018 event have put in an enormous amount of time and effort to provide continuity to the SAESM series. This year's theme Sustainable Development Goals serves to remind us that there is purpose to the study of economics and that is to drive economic development more and more towards the goal of enlarging the welfare outcomes of growth.
It gives us immense pleasure to see this event take off and our best wishes to all delegates for an engaging and memorable SAESM in Dhaka.