Country Coordinators' Message
When I heard about SAESM for the first time, many years ago, I was so fascinated. I thought it is one of a kind event. We have not heard or experienced anything like SAESM. The most fascinating thing of SAESM is that it is for economics students. Students are in the centre and their teachers are facilitating all work associated with this annual event. Over the years generations of students in South Asia have met each other to showcase their academic talents, exchange views and thoughts of doing things in their respective countries, and more importantly to increase awareness about each other and networking. When SAESM was in Colombo Sri Lanka, I have witnessed that, within a few days, participating students are bonded strongly and they depart to their respective countries with fond memories. They spread the message of love and respect among their colleagues and the next batch will get ready to meet their counterparts to get the first-hand experience and to sharpen their skills and talents. This process will go on and the awareness among South Asians will be grown. Hence, SAESM is an extremely worthwhile investment for a better South-Asia-tomorrow. On the other hand, SAESM provides a valuable opportunity for international exposure for students and a strong launching pad for their career development. Taking part in different types of competition everybody emerges as winners because students have to complement each other to bring fame to his/her country. That will enhance the self-esteem of participating students. Students with self-esteem merge with the society with confidence and a very positive perception towards their respective societies. That is why SAESM is a significant event and why we should join our hands to make it happens each year with a view to expand it even beyond South Asia. I am pleased to be an active part of it. On behalf of the Department of Economics, University of Colombo, Sri Lanka, I am sending our love and respect to all participants at 14th SAESM. Long live SAESM!
---
Student Team Leader's Massege
Even though with the emergence of knowledge-driven economies, education has always been limited to lecture halls where we constantly are on the run, aiming for higher grades to achieve our ambitions. South Asian Economic Students' Meet (SAESM) is just the platform that breaks all these barriers and tries to mou ld and bloom the future of academics, the future of academia in Economics. Participating in SAESM has been my dream since the day I entered university, where I was a freshman seeing the seniors huddling up for practice sessions. Hence, I saw it as a great platform to sharpen my knowledge in economics those days, as a freshman. However, now I have realized that it has a greater depth than accumulating and competing with other students. This competition has evolved into a greater extent where friendships and teamwork is learnt among the best economics undergraduates and enthusiasts in the country. It also deepens the bonds between the lecturers where we are driven to accumulate more knowledge and engage in casual conversations about current events and trends in academia which has evolved into a culture I should say! Why else would an undergraduate be talking to a lecturer about latest econometrics techniques he or she found which could be applied in the research paper? This is the experience I've had so far. On the other hand, it is commendable the way the competition has been structured where it is mandatory to submit a research paper. As a third year undergraduate, I have gained a lot of experience through researching on a topic I haven't had the privilege of learning in our course units; Sustainable Development Goals (SDGs), even though the deadlines seemed to be daunting. As South Asians, we have the potential to develop as a region, which is if and when we embrace our diversity. SAESM is not only about competing, it's about meeting undergraduates with the same set of mind set; their passion for economics. This would further enhance the capacity to do joint researches about the region which strengthens the friendships acquired during the 5 days of stay. What is commendable about the 14th SAESM is having cross-country quiz competitions and debate competitions, which ensures that the organizers have looked upon and concentrated in integrating students and rebuilding friendships of different ethnicities and different cultures. On a final note, I wish all the competitors the very best, hoping to meet future economists and acquire knowledge as much as possible.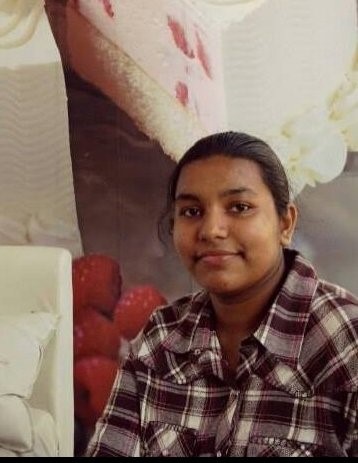 Dilshani N Ranawaka
---
Past SAESM Participants
Naveen Wickremeratne
ver since I realized my passion in the field of research, while studying Economics at University of Colombo, Sri Lanka, I always perceived SAESM as a remarkable platform to nurture this passion. I was fortunate to be a part of 12th SAESM in Sri Lanka and gathered vast experience from the event that taught me many things. Firstly, I realized the competition among highly capable economics undergraduates and their thirst to explore Economics. I recognized my shortfalls in the study areas of Econometrics and Research Methodology. This in- turn motivated me to attain further knowledge in such areas. Fortunately, I represented my country for the second time at 13th SAESM in Nepal. This installment of SAESM actuated a tremendous breakthrough in my academic life since I achieved the award for the Best Research Paper in South Asia. My experience at SAESM has truly been a remarkable one. SAESM made me feel that I was destined to be a part of something far greater than pursuing an academic degree at the University of Colombo. SAESM made me understand the diversity of people from all the South Asian countries with different emphasis on economic, social and political issues faced by the people. This helped me understand the practical economics which greatly deviated from the theoretical perspective. SAESM awakened the hidden researcher in me. Thus, researchers are born to answer practical issues faced by the real masses. More importantly, experience acquired from SAESM inspired me to kick start my academic career as a researcher during my internship at Institute of Policy Studies (IPS), the most influential think tank initiative in Sri Lanka. During my tenure at IPS, all of my technical and empirical research knowledge gathered from SAESM came in handy. That prodigious knowledge not only shaped my career but also vouchsafed me a first class honors degree in Economics, thus helping me to join Economics Department of University of Colombo as an assistant lecturer. The retrospect and prospects of SAESM have been playing a crucial role in my academic journey. I hope that 14th SAESM in Bangladesh would also enrich my life with insights on regional integration and fellowship of economists in South Asia. Moreover, I hope that 14th SAESM will be a fruitful endeavor for all the budding economists and researchers in South Asia.