Country Coordinators' Message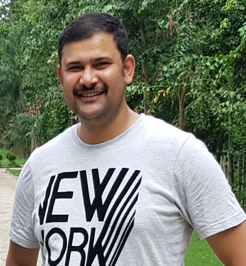 Naveen Adhikari
Assistant ProfessorCentral Department of Economics, Tribhuvan University
It is really pleasure seeing SAESM growing. Fourteenth year of success is because of great zeal and generous supports from many individuals and institutions. I would like to thank all those great hearts for making our dream of one South Asia true. I understand that organizing such a conference requires great and dedicated efforts. On behalf of team Nepal, I would like to congratulate team Bangladesh for materializing this year conference and expect to celebrate with more learning and joy. When our undergraduate economics students meet this year in Bangladesh, they will share ideas, discuss on economic issues pertaining to region, challenge the ideas that their generation find obsolete, and come up with the solution that they deemed necessary for more deepening integration in South Asia. This will really benefit for opening up their horizon of understanding and performing corresponding actions. With these young minds governing their society, system and politics tomorrow; they would certainly make South Asia much better than of our generation. The social network and cultural exchange they will make during these days will be an additional yet most important asset to these bright minds. As many feels, SAESM has been life turning point, I am confident that this cohort will also accumulate same dividend. And, that would be the greatest achievement for us who have been working selflessly for many years with a common dream of ONE SOUTH ASIA.
---
Student Team Leader's Massege
Namaste from the land of Great Himalayas!!! We feel honored to be part of 14th SAESM and it is my great pleasure and privilege to lead the team from Nepal. We would like to appreciate for the opportunity you offered us to participate in the 14th South Asian Economics Students Meet 2018. This is a great opportunity for undergraduates of economics like us- meeting with like-minded undergraduates from other several nations. This conference will broaden our knowledge about sustainable goals, happenings around the region, and perhaps more importantly part of the learning experience, exposure and cultural exchange, which will definitely be the turning point for us in future. We know how difficult it is to organize such a big meet. Thus, we as a team are truly thankful for time and effort you invested and we are longing to make it a successful and memorable event. Thus we are very glad to be part of this mega conference of economics undergraduates in the region.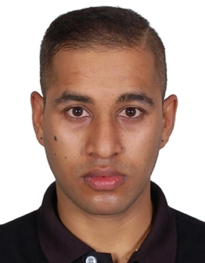 Bimal Ghimire Joseph
---
Past SAESM Participants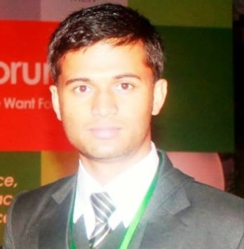 Dhiroj Prasad Koirala
As an undergraduate student, in a quest of oneself and ambitions, SAESM happened, which was quite astonishing for me, as I was just pursuing 3rd semester and more likely; wasn't sure of my interest. Being the first SAESM awardee from Nepal, I found out not only the fellow students zeal and talents, but also discovered my fervor for research; more specifically for the research in resource economics. Following my passion, I got the best thesis award too, in my bachelor's thesis titled, "Application of Game Theory to Determine the Profitable Strategy: REDD+ or Trade". Those six days of winter of 2012, were golden days for a student like me, to mingle with the diverse and vibrant minds of young south Asia and learn from their intellectualities. The flagship of the World Bank and professors all across South Asia, with their particular specialties within the field, is the perfect blend of the erudite environment of the conference. SAESM, was most probably, the first international conference to most of the participants, and one can hardly forget, as it laid the foundation of a career, to many of us. I feel honored, writing this note, and getting nostalgic too, of those amazing friendship, beyond the borders. The visions of each of us, while having a panel discussion, policy dialogues or even informally: during the lunch or travel which, if came true would probably make a developed region. Developing oratory skills, a great social circle to sharing cultures, ideas and getting an exposure, is something, which is a dream come true. Currently, I am doing specialization in MSc. Resource Economics at the University of Rhode Island, and I am getting to know more about the importance of the exposure, gained during undergraduate studies and the research abilities, developed during the South Asian Conference. As alumni, I can be certain of the other better opportunities, following the path of career. Cheers to this amazing concept of opportunity for undergrad and lifelong friendship. Thank you!