Country Coordinators' Message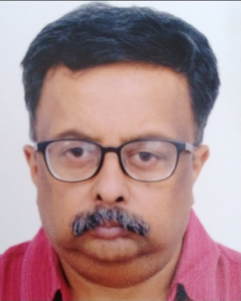 Dr. Deb Kusum Das
Associate ProfessorRamjas College, University of Delhi
Dr. Mihir Pandey
Associate ProfessorRamjas College, University of Delhi
SAESM is now in its 14th uninterrupted annual meet (2018) and this is no means achievement for a forum for young undergraduates majoring in economics in a region witnessing major socio-political-economic upheavals in recent times. From a very humble beginning in Delhi (Ramjas College) in the winter 0f 2004,with four founding countries- Bangladesh, India, Pakistan and Sri Lanka, this has been a journey of commitment of students and dedication of teachers to bring students of South Asia to learn from each other and share knowledge of one of the poorest regions of the world. Our students now come from Bhutan on one side to Afghanistan on the western side and this is now a major conference for economics undergraduate in South Asia. We have now hosted more than 1000 students across the past 13 conferences in all cities of South Asia and it has been a truly memorable experience sharing space with young minds of South Asia many of whom are now working in leading organizations across the world. We would like to congratulate Dr Selim Raihan, one of South Asia's leading economists and his organization SANEM - a leading think tank of South Asia for hosting this event at the historic city of Chittagong (Bangladesh) from 18-21 January 2018 and wish the students from different countries of South Asia a very productive and intellectually stimulating bonding for years to come. We would also like to thank World Bank for sharing our vision for South Asia and its youth by standing solidly with us over several years now. The Indian team owes a debt of gratitude to Nandan and Rohini Nilekani who through Nilekani Philanthropies have made it possible for Indian students to engage with this very important conference. Finally, to all our well-wishers across several regions of India- Professor Suresh Dhas, ( Madras Christian College, Chennai) Dr Jyoti Chandiramani (Symbiosis School of Economics, Pune), Professor Saikat Sinha Roy ( Jadavpur University, Kolkata), Shri, Atanu Kumar Chowdhury, Pragjyotish College, Guwahati) and Meeta Kumar (Miranda House, Delhi) who helped select the team representing India in SAESM 2018.
---
Student Team Leader's Massege
After an intense battle of wits and creativity, cultural exchange and tales of extraordinary camaraderie which marked the 13th edition of SAESM, it was an anxious wait to see SAESM live again. To debate and discuss ingenious ideas for regional integration and to celebrate friendships beyond borders as we reposed our faith in 'One South Asia'. I am extremely delighted and honoured to lead the Indian delegation at the 14th South Asian Economics Students Meet, hosted by SANEM in January 2018. In the midst of turbulent political and economic relations plaguing South Asia, 14th SAESM offers a glimmer of hope and encouragement for its youth. Offering undergraduate students of Economics a unique opportunity to explore creative solutions to a smorgasbord of regional challenges and issues, SAESM continues to be a 'microcosm of regional cooperation' which fosters mutual learning. Integrating the potential of budding economists at prime ages by facilitating people-to-people exchanges in a cheerful and pluralistic environment, SAESM is indeed an ode to the shining spirit of South Asia. Working towards shared prosperity and harmony in the region, the delegates often find themselves racing for top honors at the conference and later, dancing to Bollywood tunes at the retreat — a novel experience. While unending conflicts and socio-economic deprivation deny the people of South Asia much needed peace and prosperity, SAESM's strong commitment to building regional ties and resilience inspires the spirited undergraduates from across South Asia to share perspectives and eliminate barriers to regional development. We gratefully acknowledge the support of all sponsors, the SAESM country coordinators and faculty whose unmatched enthusiasm and hard work make our SAESM dreams come true. We promise to reciprocate for your kindness and the effort you've invested in your students by striving for regional peace and co-existence with renewed vigor and solidarity. As we engage in meaningful dialogue on challenges to implementing Sustainable Development Goals (SDGs) across South Asia at Chittagong this year, it is hoped that we, the future generation of leaders and policymakers of South Asia would keep the momentum going and work towards a sustainable and prosperous South Asia.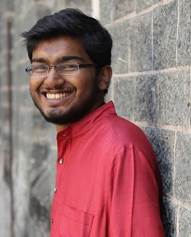 Rohit James
---
Past SAESM Participants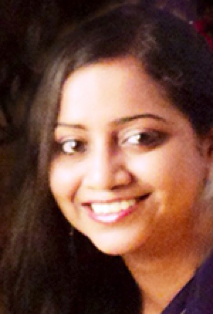 Dr. Ipshita Pal
Thank you SANEM for organizing this year's SAESM and bringing together the future economists and policy makers from South Asia. Many of the participants of the 2018 conference were perhaps in kindergarten when we first started this event in South Asia, back in 2004. So it is indeed a thrill to be able to write this message for participants of the fourteenth SAESM. The importance of youth participation in analyzing and solving the real problems facing the region is immense and SAESM remains one of the foremost platforms for making this happen. So congratulations on being part of the SAESM family from today. This meeting will allow you to take the tools and knowledge you have acquired academically, while helping to engage with colleagues from the region on real issues of policy and development. That is an opportunity like no other! For most of you, SAESM will be an extension of your present curriculum and also be the introduction to your future career. For all of you, I hope it will be the start of new friendships with colleagues from across the region, colleagues with whom you'll be one day be conducting research, analyzing complex issues and creating policy solutions for a better South Asia. For me, organizing and participating in the 2004 and 2005 SAESM constituted the most defining features of my undergraduate education. My interest in the role of women in labor markets and policy was shaped by the work and discussions that I was part of during these conferences. Further, it is the collegiality and spirit of SAESM that I believe, to a large extent, shifted my trajectory from a non-academic to an academic and research-oriented career track. I should also mention that in retrospect, there is one thing that I would do differently if I were going to SAESM today. As a young undergraduate, I was primarily focused on finding commonality and therefore, seeking out colleagues and experts who shared my views, opinions and preferred analytical approaches. While that is important in and of itself, it is also vital to engage with colleagues who disagree with you and question your way of thinking as it helps you to sharpen your thinking and argument enormously. So attend with an open mind and you never know how this meeting might shape and influence your future!