Country Coordinators' Message
Mr. Karma Yoezer
Assistant LecturerSherubtse College, Royal University of Bhutan
Conventional economic theory sees the human economy as a closed system in which firms produce and households consume. But the human economy is not a closed system. It serves broader societal goals, and exists as a sub-system within, and completely dependence upon, an encompassing ecosystem that provides vital life-support services to human economy. The energy and the matter that enter the human economy from the eco-system also return to the ecosystem, partly as waste. The capacity of the ecosystem to absorb human waste, as well as compromised resource and energy flows from natural world, and irreversible changes in natural ecosystems like climate change and species extinction, in turn all seriously imperil the functioning of human economies. A healthy environment is essential not only for humanity's survival but also for the wellbeing of all life forms. Therefore, structures, mechanisms, principles and policies are required to conserve nature's resources and ecosystem services. Building strong economic foundations for all countries inclusively and sustaining economic growth has become essential for the prosperity and this will be only possible if wealth is shared and income inequality is addressed. Therefore, it has become imperative to build dynamic, sustainable, innovative and people centered economies that will promote youth employment and women's economic empowerment in particular and decent work for all. The Sustainable Development Goals (SDGs) are a set of global aspirational goals which is also known as the 2030 Development Agenda titled "Transforming our world: the 2030 Agenda for Sustainable Development". The 17 Sustainable Development Goals (SDGs) with 169 targets replaced the Millennium Development Goals (MDGs) from the beginning of 2016. These new set of SDGs are all-inclusive, all-encompassing including ending poverty and hunger, improving health and education, making cities more sustainable, combating climate change, and protecting oceans and forests to ensure peace and justice in a gender-sensitive eco-friendly participatory environment. Sustainable development cannot be realized without peace and security; and peace and security will be at risk without sustainable development. The new SDGs recognizes not only to build peaceful societies but it also stresses to build just and inclusive societies that will provide equal access to justice that are based on respect for human rights on effective development. Hence, all countries and stakeholders need to act collaboratively to implement successfully the SDGs so as to resolve to free the human race from the tranny of poverty and want and to heal and secure our planet. A compelling and unifying story is vital to begin the societal transformation we seek. This story would portray human nature as being cooperative, the purpose of the economy as serving people, and the ultimate vision of development as societal happiness. This unifying story is, in fact, more accurate. A new lexicon is also required if we are to remove from the language of perpetual growth to stories grounded in reality and "aligned both with human nature and the laws of wider nature". The scientific understanding that life can exist only in community and that wellbeing and human happiness depend on living in dynamic, adaptive, evolving balance with nature is the moral and conceptual foundation for the 2030 Agenda for Sustainable Development.
---
Student Team Leader's Massege
Three main pillars of sustainable development include economic, environmental and social, informally referred as profits, planets and people and represent social equality, environmental protection and economic growth. Some of the environmental issues due to the economic development are of three type include scale effect, composition effect and technique effect. Moreover, some of the global crises which result from the combined effects of development, inequality and population includes the increase in human related activities and their impacts, growing inequality between rich and poor nations and between rich and poor within same countries and population growth and its environmental impacts. To curb above problems, sustainable concept was developed for the well-being of human and ecosystem. It mainly focuses on man-nature harmony, responsible use of resources and intra-generational equity. Moreover, it calls for participatory and multi-stakeholder approaches to dealing with development issues involving a wide range of actors-government, private sector, civil society organization, institutions of higher learning and research and development partners. However, Sustainable goals may be difficult to achieved because of lack of regulations, lack of wide spread political support (developing countries want to grow) and lack of economic support (big multi-national cooperation (MNCs) call it unnecessary bureaucracy). Without the cooperative support of those with power like government, businesses, civil society and NGOs, it will be difficult to achieve sustainable development often due to overlapping national, political and economic interest.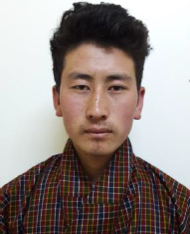 Phuntsho Norbu
---
Past SAESM Participants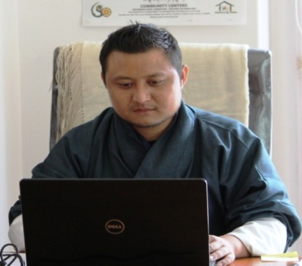 Chencho Dorji
SEASM is a platform in which all the economics students of South Asia can compete and showcase their knowledge, talent, and experience in terms of both academic and extra co-curricular activities. It provides an opportunity for the students to develop competencies in the field of economics and helps to understand the economic contrition of South Asia through research presentation and quiz competition. Apart from academic knowledge, the participants acquire the skills of leadership, communication and public speaking. Other components such as cultural exchange and social cohesion take place among the students across South Asia. Culture exchange and sustainable economic development is core component of Bhutan's Development Philosophy Gross National Happiness. Therefore, directly or indirectly with help of SAESM, it helps the Bhutanese Students to achieve its national objective. I had been an active participant of SAESM for two consecutive years. It benefited me immensely, I can apply the knowledge and experience I gained from SEASM in my work. So I wish you all the best. Best of luck!